Plastic World Solutions GmbH was founded in 2017 by experienced engineers engaged in the plastics production. The company supports a wide range of customers in the plastics technology, production equipment and eco-friendly technologies and marketing of innovative, environmentally friendly and sustainable products in Europe, the CIS and the Middle East.
TECHNOLOGY OF POLYMER PRODUCTION PROCESSES AND PRODUCTION MACHINERY DEVELOPMENT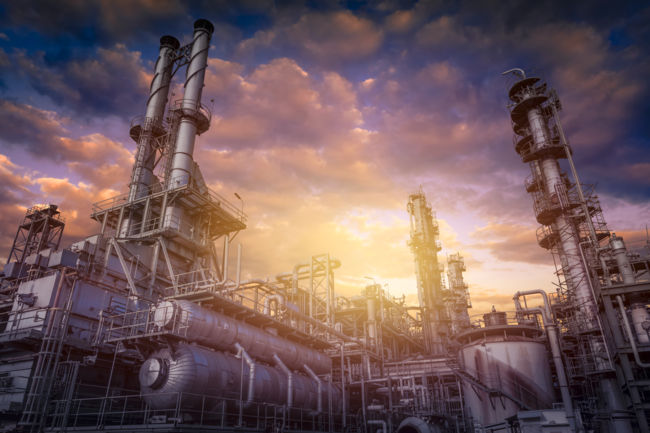 Contact Plastic World Solutions GmbH to find out about machinery and manufacturing technologies and related processes in the plastics technology and eco-friendly technologies. Our long-term experience in the design and calculation of complex plastic production equipment's parameters, including the development of technological processes, is greatly valued by our ever-growing customer base. We will always support you and help you break into the big time in word and deed.
Surface protection nets and packaging nets for various applications in industry and at home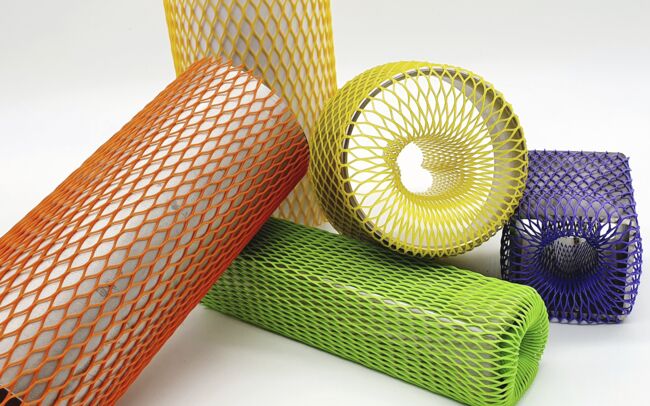 Sensitive products can quickly be damaged by scratches during transport or storage and thus lose value or become unusable. Mesh protection hose effectively protects the goods against all kinds of damage.
Typical application products: round, cylindrical or complex shaped articles made of sensitive material, products with refined surfaces or with weak edges.
Plastic protective nets form necessary protection of products. Surface protection nets are also irreplaceable in the protection of glass bottles, vehicle parts, electronic components and refined surfaces.
Protective nets have anti-slip and anti-friction effect when the parts are transported side by side or on top of each other. The nets are lightweight and inexpensive, so surface protection nets have little effect on the cost of transporting the goods. Due to their flexible plastic material, the nets adapt effortlessly to uneven shapes and can be used multiple times.
The nets are easy to collect and recycle in a recycling process. Plastic World Solutions GmbH offers a take-back service for this purpose.
Learn more about our protective nets HERE!
And here you can go directly to our ONLINE-SHOP!
Spare parts for extrusion technology and process service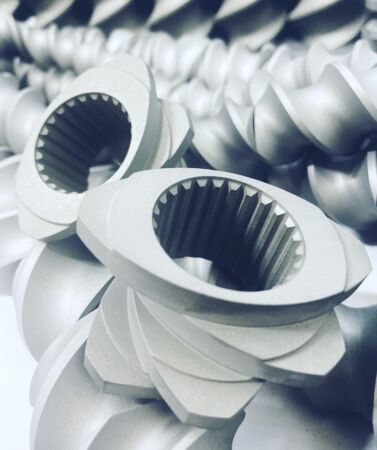 Spare parts service from first hand. If you operate a twin-screw extruder or a recycling plant with a pelletizing system, then you have come to the right place. We specialize in manufacturing and repairing screw elements, shafts, barrels, inliners, pelletizing knives, pelletizing heads, gear parts and much more. We also manufacture according to your drawing. A screw element in special design and special receptacle no problem for us. Send us your inquiries, we will process them on the same day.
more details about spare parts for extruder, please click HERE